Why you need inbound marketing
What is inbound?
Inbound marketing is a highly effective method of attracting new leads into your business via online strategies, nurturing those leads overtime and converting them into new customers. It's the opposite of cold outreach. Prospects come to you with a need, you help them, answer their questions, build trust and convert prospects to very happy customers.
"People want to learn before they buy, be educated not pitched.
Brian Clark | Founder, Copyblogger
The inbound marketing methodology
The inbound marketing methodology is split into 4 stages. Attract, convert, close & delight.
Attract: Drive prospects to your site through relevant, tailored content. Identify the problems your prospects have and provide answers and solutions in every piece of content you create.
Convert: Once a prospect hits your website, offer them assets of educational value. Use calls to action and landing pages to encourage prospects to leave more information about themselves and their business.
Close: Encourage prospects to move down the sales funnel by nurturing them. Keep providing them with information that's relevant and encourages them to move towards a purchase. Using lead scoring, you can track which prospects are at which stage of the buying cycle.
Delight: Once the sale is closed the customer relationship begins. Use marketing automation to automate regular communication with your customers, gather feedback, improve your service and delight them to the point they want to shout about you.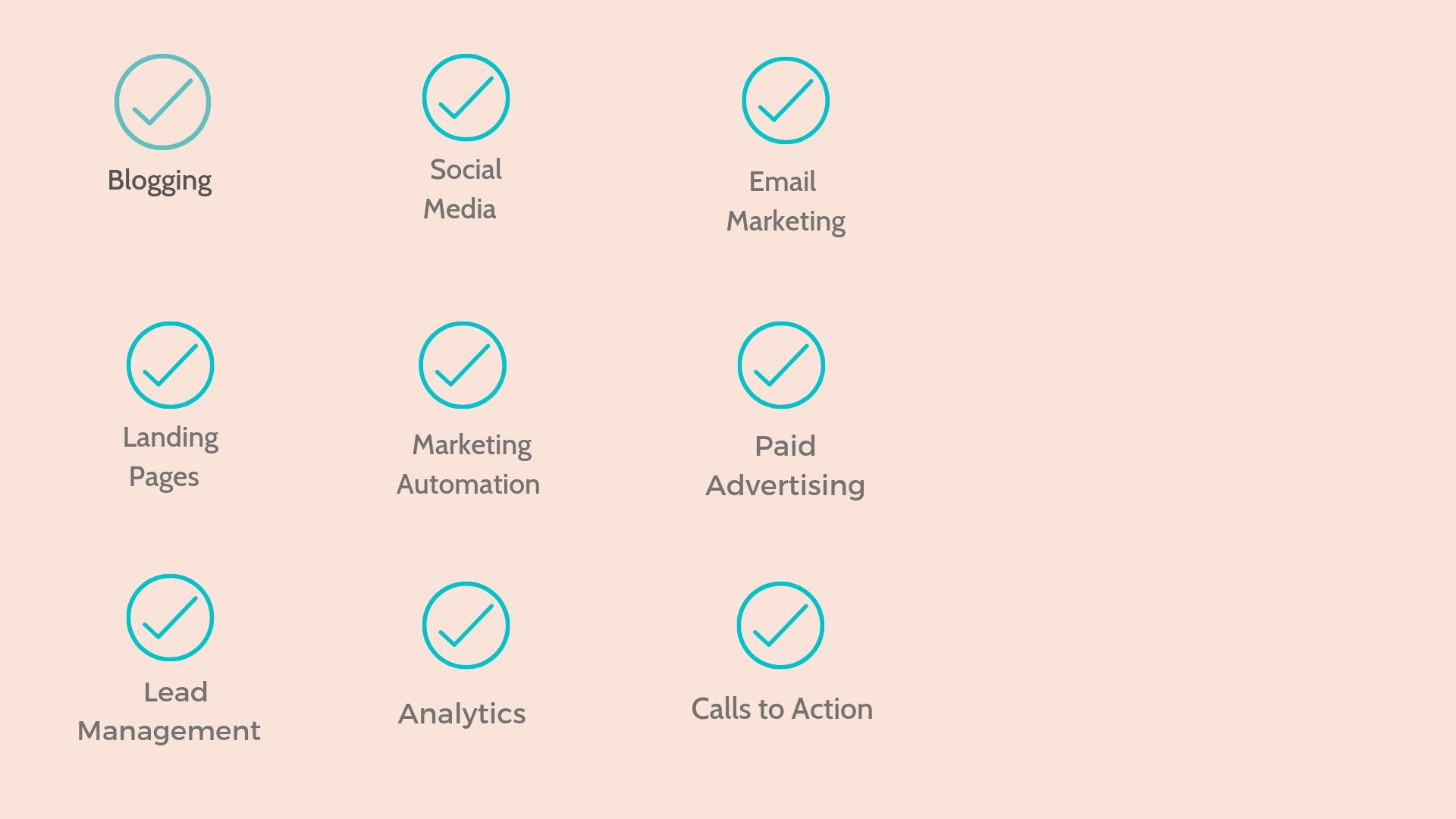 Inbound marketing activities
Still not sure what it all means? This list of marketing activities are all the elements of an inbound campaign. These elements should all work together towards the same goal to see results from your marketing activity.
Does your business need inbound?
If you experience any of these challenges in your Employment Services, HR Tech or Recruitment business, it's likely you need support to execute inbound marketing. People Inbound specialise in delivering effective inbound marketing for people focused businesses.
Not sure if we can help? Take 15 minutes for a no obligation chat.